Ben G. Scott
Owner/Broker
TX-OK Broker

Krystal M. Nelson
Owner/Broker
TX-NMQB#15892-CO

Gerald M. Smith
TX-NMQB-OK Broker

Robert D. Nelson
TX Sales Agent

Tony R. Gabel
NM Associate Broker

Feller Hughs
TX Sales Agent

Ben Scott Jr.
TX Sales Agent
NM Associate Broker

Klay Clearman
TX Sales Agent

Bill West
NM Associate Broker

Ron Deeds
NM/CO Associate Broker

Carla Deeds
NM/CO Associate Broker

Anessa G. Friemel
TX Sales Agent

Lee Gabel
TX Sales Agent
TX Sales Associate
Phone
(800) 933-9698
(806) 647-4375
5:00 am - 10:00 pm CST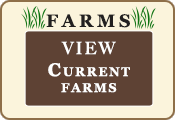 Dimmitt Welding/Electric
1003 E Bedford-Dimmitt

State: Texas

Region: Panhandle

County: Castro

Property: Machine & Welding Shop
Farm & Ranch Supply Store

Acres: 6.59 acres more or less

Price: $500,000.00

Taxes: $1,644.24 approximate

Location: East side of Dimmitt-Hwy 86

This property is a fully operational machine & welding shop. The building is a metal frame, quonset style, fully insulated and heated building and is 40 ft. wide x 120 ft. long. The front 40 ft. is used for a fully stocked retail "farm & ranch" supply store and three office spaces which are heated and air conditioned. The remaining rear 80 ft. is used for a machine & welding shop which is fully equipped with all the necessary equipment, machines and tools to facilitate opening the shop for business on day one! The rear lot is fenced with 6 ft. tall chain link fence. The property also boasts plenty of space for repairing and parking equipment and vehicles to be repaired.

ALL EQUIPMENT, MACHINES, ROLLING STOCK, INVENTORY AND TOOLS WILL BE INCLUDED WITH THE SALE OF THIS PROPERTY "LOCK, STOCK AND BARRELL".

We have compiled a list of the larger equipment, available upon request.
Scott Land Company LLC ~ Mailing address: 1301 Front Street~Dimmitt, Texas 79027
Physical Office Address: 1368 North Hwy. 385~Dimmitt, Texas.
Phone: (800) 933-9698 ~ (806) 647-4375 5:00 am - 10:00 pm CST
INTERNATIONAL DIALING INSTRUCTIONS
Independently owned in the Real Estate Business for over half a century,
specializing in farms and ranches, both Dry and Irrigated