Ben G. Scott
Owner/Broker
TX-OK Broker

Krystal M. Nelson
Owner/Broker
TX-NMQB#15892-CO

Gerald M. Smith
TX-NMQB-OK Broker

Robert D. Nelson
TX Sales Agent

Tony R. Gabel
NM Associate Broker

Feller Hughs
TX Sales Agent

Ben Scott Jr.
TX Sales Agent
NM Associate Broker

Klay Clearman
TX Sales Agent

Bill West
NM Associate Broker

Ron Deeds
NM/CO Associate Broker

Carla Deeds
NM/CO Associate Broker

Anessa G. Friemel
TX Sales Agent

Lee Gabel
TX Sales Agent
TX Sales Associate
Phone
(800) 933-9698
(806) 647-4375
5:00 am - 10:00 pm CST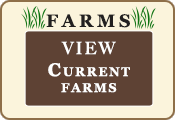 PRICE REDUCTION!!

State: New Mexico

Region: Northeastern New Mexico

County: Union

Property Type:
Cattle/ Hunting/Recreation Ranch

Acres: 4,270.39 +/- deeded acres
& 3,357 acres State Lease

Taxes: $1,197.66 approximately

Location: Approximately 25 miles
south of Clayton, NM
42.5 miles west of Dalhart, TX

This excellent Union County ranch consists of 4,270.39 +/- deeded acres and 3,357 State Lease acres on which the owners have spent considerable time, money and effort in improving the property. It is a prime ranch located in reputation ranching country.

The ranch consists of 7,627.39 +/- contiguous acres of which most is open, gently rolling country with an excellent combination of grasses. The balance of the ranch provides enough breaks and creek bottoms to give the ranch aesthetic value, character and winter protection for a year round cow/calf operation or a seasonal yearling operation.

The confluence of the Pinabetes and Tramperos Creeks lies less than a half-mile south of the headquarters. Several springs feed these two live, running creeks as they traverse through the ranch. A total of almost 6 miles of the Tramperos Creek runs through the ranch from west to east with 4 miles of the Pinabetes entering the ranch along the north boundary and joining the Tramperos near the center of the ranch.

The headquarters has a beautiful, recently remodeled Southwestern style modular home with 2,800 square feet +/- of living area. It has three bedrooms, two baths, two living areas, a kiva fireplace and a two-car attached garage. Also at the headquarters is a nice foreman's home/bunk house/guest home with three bedrooms and one bath which was remolded throughout at the same time as the main house, a 30 X 40 metal shop (concrete floor, electricity and an electric powered over-head door) and a combination wood frame barn with sheet metal roof approximately 100 ft. by 100 ft. for hay storage with an open-front on part of the barn for livestock.

The shipping/working pens are "STATE OF THE ART" with a new hydraulic working chute and a certified livestock scale.

Excellent access to the headquarters is by 2.2 miles +/- of all-weather county road from paved New Mexico Hwy. 402.

Water for the ranch is provided by 1 (one) stock well powered by a windmill and 3 (three) stock wells equipped with submersible electric motors and pumps powered by single phase utility lines. The two north wells (HQ well and Stead well) equipped with "SUBS" are both connected to several miles of pipeline and multiple drinkers. A third well equipped with a "SUB" provides water to the south end of the ranch. The area north of the Tramperos Creek and on the west side of the ranch is watered by a well equipped with a windmill. The two creeks with springs, seven dirt tanks, one storage tank, wells and pipelines give the ranch easily accessible water across the entire ranch.

Wildlife is abundant on the Spring Creek Ranch with the creeks and breaks providing excellent feed, water and protection for wildlife. Game hunting includes mule deer, whitetail deer and antelope with the ranch having 4 (four) antelope permits. Wing hunters will find quail, dove and turkey on the ranch.

Along with the hunting is great fishing up and down the creeks with many areas to fish for bass, catfish and perch. Other wildlife located on the ranch include bobcat, an occasionally elk and/or mountain lion and many other varmints.

The Spring Creek Ranch located south of Clayton, New Mexico is a well-rounded ranch with great grass, above average fences, and excellent water resources.

IT IS NOT OFTEN A RANCH OF THIS QUALITY COMES ON THE MARKET WITH LIVE WATER, MILES OF CREEKS, GOOD HUNTING AND SOME OF THE BEST CATTLE COUNTRY IN THE WORLD!

Scott Land Company LLC ~ Mailing address: 1301 Front Street~Dimmitt, Texas 79027
Physical Office Address: 1368 North Hwy. 385~Dimmitt, Texas.
Phone: (800) 933-9698 ~ (806) 647-4375 5:00 am - 10:00 pm CST
INTERNATIONAL DIALING INSTRUCTIONS
Independently owned in the Real Estate Business for over half a century,
specializing in farms and ranches, both Dry and Irrigated