Ben G. Scott
Owner/Broker
TX-OK Broker

Krystal M. Nelson
Owner/Broker
TX-NMQB#15892-CO

Gerald M. Smith
TX-NMQB-OK Broker

Robert D. Nelson
TX Sales Agent

Tony R. Gabel
NM Associate Broker

Feller Hughs
TX Sales Agent

Ben Scott Jr.
TX Sales Agent
NM Associate Broker

Klay Clearman
TX Sales Agent

Bill West
NM Associate Broker

Ron Deeds
NM/CO Associate Broker

Carla Deeds
NM/CO Associate Broker

Anessa G. Friemel
TX Sales Agent

Lee Gabel
TX Sales Agent
TX Sales Associate
Phone
(800) 933-9698
(806) 647-4375
5:00 am - 10:00 pm CST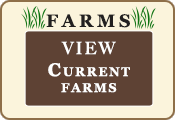 Irrigated & Dryland Farms

Argentina Ranch and Farm

Country: Argentina Province: Salta

Departments: Oran and Ridavia

Property Type:
Ranch and Dryland Farm with Irrigation Potential


An excellent opportunity for cattle, crops or a combination of both in the productive agriculture area of Northern Argentina.

Castro County, TX

South US 385
482.5 Acres

482.5 Acres with two quarter-mile center pivot irrigation systems. Four wells with submersible pumps provide 450 GPM to operate one pivot at a time. There is an excellent location for a home along US 385. This is a good farm with excellent highway access..

Tam Anne Farm

1,705 acres well-improved, sprinkler irrigated farmland.

10 Miles West of Dimmitt, Texs with Highway 86 frontage.

Improved Grass/CRP
NE Castro County


661 Acres more or less
A Conservation Reserve Program property that had 464 acres expire in September 30, 2016 with 121.6 acres remaining in CRP until 2020.


FM 145-North Fork
709 Acres

Excellent sprinkler irrigated farm composed of mostly Olton clay, loam soils.
709 acres +/-. FM 145 frontage.

Dimmitt 960

960 acre table-top farm. Pullman "A" soils and excellent topography. Good potential to be irrigated with the High Plains Underground Water Conservation District showing the property to have 120 feet to 150 feet of saturated thickness. The farm has four irrigation wells and three phase electricity.

Easter Farm

This is an excellent farm with a well-designed, high-quality irrigation infrastructure and is located in close proximity to several dairies and feedyards.

Deaf Smith County, TX

Deaf Smith CRP

320 Acres / 319.7 in CRP
NW of Hereford, Texas

Excellent cover of native grasses

Dawn 450

Just south of Dawn, Texas. Approximately 215 acres of dryland and 235 +/- acres of native and improved grass. Two wells, three phase electricity, good access, adequate to good perimeter fencing.
Good for grazing, dryland cropping or could be improved into irrigated farmland.


Floyd County, TX

Lockney
405.64 Acres

Approximately 1.5 miles east of Lockney, Texas on FM 97 and north .85 Mile on County Road 109. Approximately 290 dryland acres and 115 acres of native grass, excellent set of cattle facilities.

Hall County, TX

Brice Irrigated Farm 333.33+/- Acres

Unique property, good farm land, unlimited water, recreational, quality improvements. 2 Valley center-pivot sprinkler systems, 2010 & 2009, that water 184 acres. Room for sm. 3rd pivot. 2600sqft 3 bed 2½ bath house, Additional sm house on hwy. 40' x 60' metal barn with 72' open shed with horse pens and round pen. A stock well near irrigation well,domestic well near house.



Lamb County, TX

Eastern Lamb County 880 Acres

Excellent Sprinkler Irrigated Farm!
This property would make an excellent vegetable or row crop farm and also has considerable depreciable assets.

Ochiltree County, TX

Perryton Land
And Minerals

PRICED WITH OR WITHOUT MINERALS!
830 Acres+/- Southeast of Perryton, Texas.


Exceptional custom built home. Excellent grass, minerals and excellent irrigation potential. Good bird hunting includes pheasant, quail, dove, geese and occasional duck. Properties like this with minerals in producing areas do not come on the market very often!

Parmer County

Eastern Parmer Irrigated 490

Located in the excellent farming area of Eastern Parmer County [9 Mi NE of Lazbuddie] this irrigated farm is 490 acres of farmland and grass. Property includes 2 overlapping pivots, insulated barn + good home with mature landscaping around the headquarters. CRP payments on 32.97 acres are $1,088.00 annually. This is a good farm in a productive area with excellent soils!


Eastern Parmer
Irrigated 490 acres

Pecos County, TX

Pecos County Farmland

This farmland is nearly level and has a silty clay loam soil. It has not been farmed nor had pesticides applied for many years and should readily qualify for an organic designation if a buyer so desired.

Quay County, NM

San Jon 400 Acres

The Farm Service Agency has designated 396.97 acres of this property as farmland with 390.29 acres of the 396.97 acres being designated as cropland with 150.5 base acres of wheat and 200.8 base acres of grain sorghum. The property has been "TURNED BACK" to grasses native to the area and is currently being utilized by the owner for summer and/or winter grazing.

Henson Farm

129 Deeded Acres
Arch Hurley Water Rights
East of Tucumcari
Farmland

Quay County
Alfalfa and Livestock

This is a neat, clean, well-appointed and well-cared for, combination farm and livestock operation which will work well for irrigated hay production combined with livestock.

Randall County, TX

Palo Duro Creek

West of Canyon 281.63 +/- acre Irrigated Farm/Ranch along the Palo Duro Creek. Properties such as this in close proximity to Amarillo and Canyon are a rare commodity today. Excellent development property for the current market.




SW Randall 729 Umbarger Farm

PRICE REDUCTION!


The property is located southeast of Buffalo Lake being three miles east of the wildlife refuge The farm/ranch consists of approximately 449 acres of tillable dryland and 280 +/- acres of native grass for a total of 729 acres more or less.

Swisher County, TX

Swisher County
Irrigated 1/2 Section

Reinke sprinkler, 6 wells connected by underground line to the pivot which utilizes a booster pump. A 2" underground line supplies a stock water tank near the middle of the farm. This nice farm with many depreciable assets is priced to sell.

Happy, Texas Organic Farm

CERTIFIED ORGANIC FARM!

The farm has organic certifications dating back to 2014 and according to the owner has good potential to be irrigated.

Swisher County
Irrigated 320

Irrigated farm, excellent topography and strong soils. Two Reinke center-pivot, sprinklers irrigation systems. Four irrigation wells. Excellent farm that the owner would be willing to continue to farm on a cash-lease basis.
Scott Land Company LLC ~ Mailing address: 1301 Front Street~Dimmitt, Texas 79027
Physical Office Address: 1368 North Hwy. 385~Dimmitt, Texas.
Phone: (800) 933-9698 ~ (806) 647-4375 5:00 am - 10:00 pm CST
INTERNATIONAL DIALING INSTRUCTIONS
Independently owned in the Real Estate Business for over half a century,
specializing in farms and ranches, both Dry and Irrigated