Ben G. Scott
Owner/Broker

Krystal M. Nelson
NMQB #15892
TX / CO

Gerald M. Smith
TX/NM/OK Broker Associate

Robert D. Nelson
TX Sales Associate

Tony R. Gabel
NM Sales Associate

Feller Hughs
TX Sales Associate

Ben Scott Jr.
TX/NM Sales Associate
Klay Clearman
TX Sales Associate
Bill West
NM Sales Associate

Ron Deeds
NM/CO Sales Associate

Carla Deeds
NM/CO Sales Associate

Anessa G. Friemel
TX Sales Associate

Lee Gabel
TX Sales Associate
Phone
(800) 933-9698
(806) 647-4375
5:00 am - 10:00 pm CST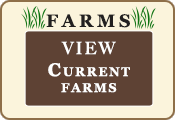 Cattle Feeding Facilities / Dairies

Bailey County, TX

Cattle Starter Operation

1,246 acres +/- SW of Muleshoe, Texas. Feed Pens, Irrigated Farmland, CRP & Home. This is an excellent small feedyard with enough irrigated acres to produce silage for an efficient operation.

Castro County, TX

Nazareth Dairy

The Dairy is located on 102.96 acres +/- approximately 4 miles east of Nazareth on US Hwy 86. There is double-10 milking parlor and large pens with shades and sheds, a bulk milk tank, 100x40 Quonset barn, livestock sheds, grain tanks, nice home and other improvements.

Floyd County, TX

Lockney
405.64 Acres

Approximately 1.5 miles east of Lockney, Texas on FM 97 and north .85 Mile on County Road 109. Approximately 290 dryland acres and 115 acres of native grass, excellent set of cattle facilities.
Scott Land Company LLC ~ Mailing address: 1301 Front Street~Dimmitt, Texas 79027
Physical Office Address: 1368 North Hwy. 385~Dimmitt, Texas.
Phone: (800) 933-9698 ~ (806) 647-4375 5:00 am - 10:00 pm CST
INTERNATIONAL DIALING INSTRUCTIONS
Independently owned in the Real Estate Business for over half a century,
specializing in farms and ranches, both Dry and Irrigated




The information contained herein is as obtained by Scott Land Company LLC - Dimmitt, Texas from the owner and other sources and even though this information is considered reliable, neither broker nor owner make any guarantee, warranty or representation as to correctness of any data or descriptions and the accuracy of such statements should be determined through independent investigation made by the prospective purchaser. This offer for sale is subject to prior sale, errors and omissions, change of price, terms or other conditions or withdrawal from sale in whole or in part, by seller without notice and at the sole discretion of seller. Readers are urged to form their own independent conclusions and evaluations in consultation with legal counsel, accountants, and/or investment advisors concerning any and all material contained herein.