Ben G. Scott
Owner/Broker
TX-OK Broker

Krystal M. Nelson
Owner/Broker
TX-NMQB#15892-CO

Gerald M. Smith
TX-NMQB-OK Broker

Robert D. Nelson
TX Sales Agent

Tony R. Gabel
NM Associate Broker

Feller Hughs
TX Sales Agent

Ben Scott Jr.
TX Sales Agent
NM Associate Broker

Klay Clearman
TX Sales Agent

Bill West
NM Associate Broker

Ron Deeds
NM/CO Associate Broker

Carla Deeds
NM/CO Associate Broker

Anessa G. Friemel
TX Sales Agent

Lee Gabel
TX Sales Agent
TX Sales Associate
Phone
(800) 933-9698
(806) 647-4375
5:00 am - 10:00 pm CST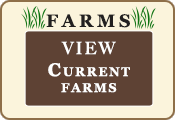 Cattle Feeding Facilities / Dairies

Bailey County, TX

Cattle Starter Operation

1,246 acres +/- SW of Muleshoe, Texas. Feed Pens, Irrigated Farmland, CRP & Home. This is an excellent small feedyard with enough irrigated acres to produce silage for an efficient operation.

Castro County, TX

Nazareth Dairy

The Dairy is located on 102.96 acres +/- approximately 4 miles east of Nazareth on US Hwy 86. There is double-10 milking parlor and large pens with shades and sheds, a bulk milk tank, 100x40 Quonset barn, livestock sheds, grain tanks, nice home and other improvements.

Floyd County, TX

Lockney
405.64 Acres

Approximately 1.5 miles east of Lockney, Texas on FM 97 and north .85 Mile on County Road 109. Approximately 290 dryland acres and 115 acres of native grass, excellent set of cattle facilities.
Scott Land Company LLC ~ Mailing address: 1301 Front Street~Dimmitt, Texas 79027
Physical Office Address: 1368 North Hwy. 385~Dimmitt, Texas.
Phone: (800) 933-9698 ~ (806) 647-4375 5:00 am - 10:00 pm CST
INTERNATIONAL DIALING INSTRUCTIONS
Independently owned in the Real Estate Business for over half a century,
specializing in farms and ranches, both Dry and Irrigated