Ben G. Scott
Owner/Broker
TX-OK Broker

Krystal M. Nelson
Owner/Broker
TX-NMQB#15892-CO

Gerald M. Smith
TX-NMQB-OK Broker

Robert D. Nelson
TX Sales Agent

Tony R. Gabel
NM Associate Broker

Feller Hughs
TX Sales Agent

Ben Scott Jr.
TX Sales Agent
NM Associate Broker

Klay Clearman
TX Sales Agent

Bill West
NM Associate Broker

Ron Deeds
NM/CO Associate Broker

Carla Deeds
NM/CO Associate Broker

Anessa G. Friemel
TX Sales Agent

Lee Gabel
TX Sales Agent
TX Sales Associate
Phone
(800) 933-9698
(806) 647-4375
5:00 am - 10:00 pm CST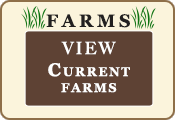 Texas Ranches

Brice Irrigated Farm

This unique property combines good farm land with unlimited water, recreational opportunities and quality improvements. There are two Valley center-pivot sprinkler irrigation systems that water a total of 184 acres. High pressure plastic pipe runs from the well to each pivot which operate one at a time. There would be room to add a small third pivot in the northwest part of the property.

The owners moved a 1640 sq. ft. 3 bed 2½ bath house with lg kitchen, dining & living areas onto the property in 2002, remodeled it and added 1000 sq. ft. A small house is located on the highway near the southeast corner of the property. There is a rural water system meter on located at each house but currently neither is in use.There is excellent deer, quail and other hunting on the property as well as good areas for the use of ATV's.All fencing is in excellent condition. This property will sell quickly, so please call if you are interested.

Pecos County Farmland

This farmland is nearly level and has a silty clay loam soil. It has not been farmed nor had pesticides applied for many years and should readily qualify for an organic designation if a buyer so desired.

This farmland has excellent irrigation potential and is located above the Edwards Trinity Aquifer which has an abundance of good quality water in this area. There are a number of older wells with 16î steel casing believed to be drilled to 320 to 340 ft. There are a number of excellent alfalfa farms and pecan orchards in the immediate vicinity of this property.

Perryton Home, Land & Minerals

830 Acres+/- Southeast of Perryton, Texas.


Exceptional custom built home. Excellent grass, minerals and excellent irrigation potential. Good bird hunting includes pheasant, quail, dove, geese and occasional duck. Properties like this with minerals in producing areas do not come on the market very often!

King County Hunting / CRP

PRICE REDUCTION!!


Excellent Hunting property enrolled in the Conservation Reserve Program. Hunting Cabin, Quail and Whitetail Deer.

Palo Duro Creek

West of Canyon 281.63 +/- acre Irrigated Farm/Ranch along the Palo Duro Creek. Properties such as this in close proximity to Amarillo and Canyon are a rare commodity today. Excellent development property for the current market.

Givens Road (FM 1719) Country Estate

Let's look at this really nice property located in the north edge of Amarillo, Texas just far enough out to be "in the country" and yet with easy access back into Amarillo, Texas.

This is a ranch/recreation/living ready property which deserves your attention. Just unload your furniture and livestock and you are ready for living the good life and ranching.

| | |
| --- | --- |
| 1,246 acres +/- SW of Muleshoe, Texas. Feed Pens, Irrigated Farmland, CRP & Home. This is an excellent small feedyard with enough irrigated acres to produce silage for an efficient operation. | |

Southwest Randall 729 Umbarger Farm

The property is located southeast of Buffalo Lake being three miles east of the wildlife refuge. Topography is slightly sloping from the southwest toward the northeast with a good portion of level Acuff soil in the northwest area of the property.

The farm/ranch consists of approximately 449 acres of tillable dryland and 280 +/- acres of native grass for a total of 729 acres more or less.

Deer, Bob White, Blue Quail Haven

Recreational/Development/Ranch

It is rare in the flat plains of the Texas Panhandle to find a break in the topography such as found on this property and even more rare to find a property such as this for sale. This 651 acres of dramatic country is located in the beginning of the Canadian River Breaks just north of Amarillo. The property is very rugged and scenic with native grasses which provide feed for both livestock and abundant wildlife.

Eastern Lynn County 248 Acres

Improved Grass and Quail Hunting. ½ mile off pavement. Three wells (condition unknown) and three phase power is located on the south boundary of the farm. Table top with predominantly Acuff A & B soil.

This would make a good bird hunting property or turn cattle in on the grass right now!

FM 281/Hwy 136 Farm and Ranch

Approximately 75 miles north of Amarillo, Texas. 623 acres+/-, 177 acres of dry land farm and 446 acres of native grass. This section has not ever had an irrigation well drilled on it, with very strong ground water in the area, a few good irrigation wells is almost certain. Very rare property to own in the Texas panhandle, priced to sell…

Triple Draw Ranch

PRICE REDUCTION!!


30 miles south of Ozona, Texas, Triple Draw Ranch is a high-fenced 1,458 +/- acre property that would be ideal for a corporate retreat or the avid outdoorsman in a hunting partnership. The property is populated with an improved whitetail herd, axis deer, turkey, dove, quail, and other wildlife. A mountain lion was taken on the property this winter. Improvements include a 1,400 +/- sq.ft., Austin Stone, hunting lodge w/ fireplace, nine deer blinds, nine corn feeders, five protein feeders, eight water troughs, water well, etc… Above average number of Live Oaks cover the draws that comprise the ranch. Exceptional game ranch with highway frontage.


Verhalen Rangeland / CRP

This property is located south-southwest of Pecos. It has not been farmed for sometime but still has the old concrete ditches that were used for row watering. The owner reports there are 6 irrigation wells. The land is accessible by county road. Most of the property is rangeland with mesquite brush though the FSA has 521.01 acres reported as cropland. 152.9 acres is enrolled in the Conservation Reserve Program through 2014 and has an annual payment of $5,640.00. The Trans-Pecos area is known to produce large mule deer.


Wolf Creek Ranch

Located on the north side of Wolf Creek and consists of rolling country flowing down to Wolf Creek with some bottom land along the creek. The property is all native grass and would be an excellent hunting/cattle combination.

Very little Lipscomb County property comes on the market and this is a good opportunity to own a piece of the Texas Panhandle!




Scott Land Company LLC ~ Mailing address: 1301 Front Street~Dimmitt, Texas 79027
Physical Office Address: 1368 North Hwy. 385~Dimmitt, Texas.
Phone: (800) 933-9698 ~ (806) 647-4375 5:00 am - 10:00 pm CST
INTERNATIONAL DIALING INSTRUCTIONS
Independently owned in the Real Estate Business for over half a century,
specializing in farms and ranches, both Dry and Irrigated