Ben G. Scott
Owner/Broker
TX-OK Broker

Krystal M. Nelson
Owner/Broker
TX-NMQB#15892-CO

Gerald M. Smith
TX-NMQB-OK Broker

Robert D. Nelson
TX Sales Agent

Tony R. Gabel
NM Associate Broker

Feller Hughs
TX Sales Agent

Ben Scott Jr.
TX Sales Agent
NM Associate Broker

Klay Clearman
TX Sales Agent

Bill West
NM Associate Broker

Ron Deeds
NM/CO Associate Broker

Carla Deeds
NM/CO Associate Broker

Anessa G. Friemel
TX Sales Agent

Lee Gabel
TX Sales Agent
TX Sales Associate
Phone
(800) 933-9698
(806) 647-4375
5:00 am - 10:00 pm CST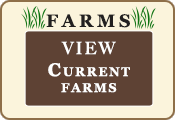 NEW MEXICO RANCHES

Rancho al oeste de la Montana

Unbelievable views and really nice landscaping greatly enhance the beauty of this property. Well maintained 3 bedroom, 2 bath home.

Water on the ranch for livestock and wildlife is provided by two wells.


It is very hard to describe the natural beauty of this ranch and the wildlife which call this ranch home such as deer, game birds, and varmints.

Rancho al oeste de la Montana
Quay County, New Mexico

Upper Rio Penasco Ranch, Cloudcroft, NM

120 scenic acres on the Rio Penasco is surrounded by Lincoln National Forest lands covered in Pines and opening up to a grass covered meadow along 3,300 feet +/- of the Rio Penasco. This property is an ideal location to build a legacy mountain getaway home with mountain vistas and elevations from 7,600 feet to 8,300 feet.

Existing improvements include a cabin, out buildings, fencing and a pond which is fed by a spring located above the cabin on National Forest land. The spring is permitted for 3 acre feet annually and is piped down to the cabin and pond. Two of the outbuildings are beautifully rustic with a barn constructed of timbers and another barn/horse stall built of logs with wooden fence.

Upper Rio Penasco Ranch, Cloudcroft, New Mexico

North Face of Tucumcari Mountain

Tucumcari Mountain-Quay County, NM is and has been known as a landmark for travelers for centuries including Indians, Spanish Explorers, Spanish Settlers, Civil War Soldiers and Cattlemen on their trail drives as well as present day travelers.

This property contains 502 acres of Native grassland and is located in very close proximity to Tucumcari, NM just off of I-40. A premier feature of the property is the American Telecommunication Tower, the PBS-UHF TV Tower and the Quay County Communications Tower for the Police & Fire Department.

Call us today to "OWN YOUR OWN PIECE OF THE ROCK"!

Arroyo Largo Ranch, Corona, New Mexico

All Native Grass Cattle Ranch- Acres: 15,213 +/- Deeded Acres 7,234 +/- Bureau of Land Management Lease 403 +/- Uncontrolled 22,850 +/- Total Acres.

The Arroyo Largo Ranch is an excellent, well-watered working cattle ranch located in shadows of the Capitan Mountains. This ranch is well improved and covered with a good turf of grass with very few invaders. The BLM rates the ranch at 447 AU.

Water resources on the ranch are highlighted by a 25 GPM well located at the headquarters. This well is equipped with a 5 HP submersible electric motor and pump which supplies water to the headquarters as well as throughout the ranch. Hunting on the ranch would include mule deer, antelope and quail as well as varmints such as coyote, bobcats, fox and others. The Arroyo Largo is an excellent cowman's ranch ready to operate!


Arroyo Largo Ranch, Corona, New Mexico
Chaves, Lincoln & Guadalupe Counties

DeBaca County, NM

Apple Jack Ranch

Irrigated Orchard and Home
East side of Fort Sumner, NM on US Hwy 60
7.616 Acres +/-
Fruit and Nut trees and Grapes
Unique red, barn style home and fruit stand

Guadalupe County, NM

La Esquina Ranch

22,000 acre working cattle ranch situated in central NM with the ranch headquarters located at the northeast edge of the city limits of Vaughn and continuing northeast towards Santa Rosa, New Mexico along Hwy 54 with part of the ranch divided by Hwy 54. Summer light weight steers and heifers with the open, rolling terrain making a yearling operation work well. cow/calf operations are also predominant in the area.

Grey Fox Ranch

2,919.85 acres more or less. Located in close proximity to the north parcel of the Frontier Ranch which is an asset to both ranches. Cattle working pens and water wells. Grasses on the ranch and common to the area are Blue Grama, Sideoats Grama, Tobosa, Sand Drop Seed and Sacaton with some Cedar and Mequite trees. Deer, antelope and quail are found on the ranch and in the general area of the ranch.

Harding & Quay Co., NM

DVR Lake Ranch

All native grass ranch for livestock grazing/hunting/recreation!
Located on both north & south shores of the Ute Lake reservoir–Logan, New Mexico. 22,639.44 acres +/- (10,254.44 deeded – 12,385.5 State Lease) watered not only by wells & pipeline but also the lake itself on both shores. Excellent location on all weather roads and payment.

Frontier Ranch

6,423.45 deeded acres more or less divided into Two Parcels.Between Santa Rosa and Tucumcari, NM North of I40. All Native Grass for livestock grazing & Hunting. Wild life on the ranches consists of Mule Deer, Antelope, Quail, Dove. Grasses on the ranch include Blue Grama, Side Oats, Sand Drop Seed, Tabosa and Sacaton. Ranches have adequate cedar and mesquite trees for winter protection and wildlife habitat.

.

Lincoln County, NM

Little Black Peak

Located NW of Carrizozo, NM.13,322 deeded acres (+/-)-8,457 BLM acres (+/-)- 2,320 State Lease acres (+/-). Gently rolling uplands, buttes and hills. Blue grama and Tobosa grasses. Stucco home, metal frame shop, cattle working facility. Cattle Grazing, Hunting, Two Center Pivots for farming (unused at this time).

Quay County, NM

Woods Farm&Ranch

480 Acres +/-. Dryland farming or irrigation with 365.9 acres of Arch Hurley water rights. Summer and/or winter grazing.

Fenced for livestock production Some broken terrain allowing protection for livestock. An old rock house and barn in this broken area apparently dates back to the late 1800's/early 1900's offering a small piece of the Old West!


Box Canyon Ranch

2,400 acres deeded land plus 80 acres of State Lease. Wet weather creek, mesas, rimrock and broken country with a good variety of native grasses. The home at the headquarters is older but has been remodeled. Barn/horse pens, loading chute, working barn with chute, sorting alleys, etc.
Wildlife on the Box Canyon Ranch include deer, quail, turkey, antelope and other game. .

Mine Canyon Ranch

1,063 Deeded Acres

Native Grass

Northwest of Tucumcari

Close proximity to "12 Shores Development"

and Ute Lake.

Ute Lakeview Home and Acreage

Custom and Immaculate! Views from every room. Media room-Full bar. Decks, Gazebos, Firepits and A+ Landscape. Some furnishings and appliances included at the right price!

San Jon 400 Acres

The Farm Service Agency has designated 396.97 acres of this property as farmland with 390.29 acres of the 396.97 acres being designated as cropland with 150.5 base acres of wheat and 200.8 base acres of grain sorghum. The property has been "TURNED BACK" to grasses native to the area and is currently being utilized by the owner for summer and/or winter grazing.

Yellow House Ranch

*PRICE REDUCTION*

Ranch / Home / Barn
Acres: 256.22 Acres
NE of San Jon

Nice weekend place with Ute Lake nearby.

Quay County
Alfalfa and Livestock

This is a neat, clean, well-appointed and well-cared for, combination farm and livestock operation which will work well for irrigated hay production combined with livestock.

Union County, NM

33 Mountain View

20 acres more or less
Residential/Horse property
4 miles east of Clayton, New Mexico

Canyon View Ranch

*PRICE REDUCTION*


Grassland/Recreation/Commercial or Residential Development. 1,533 acres +/-. North of Clayton on Hwy 370 (Lake Road) just north of the 5 States Livestock Auction Barn. Strength of the grasses and consistent rainfall throughout the years coupled with the beauty, aesthetic value, history and recreation in the area. A very prominent point in the value of the ranch is a volcanic rock quarry for mining and crushing of rock used for road building materials and base ballast for railroad track.



San Miguel County, NM

South Conchas Ranch

West of Conchas Dam. All native grass ranch for livestock grazing/hunting/

recreation. Total Acres–9,135 acres+/-, Deeded–6,670 acres +/-, BLM Lease–320 acres+/-, NM State Lease–40 acres +/-, Free Use–2,106 acres +/-. Mostly rolling terrain with wet weather creeks crossing the ranch, Conchas Lake backs up on to the ranch in the various draws and canyons when full. Good hunting and recreation. Nice Home, Shop and Cattle gathering/working pens. Great place to enjoy the beauty of New Mexico coupled with ranching in a warm climate, hunting and recreation.


Scott Land Company LLC ~ Mailing address: 1301 Front Street~Dimmitt, Texas 79027
Physical Office Address: 1368 North Hwy. 385~Dimmitt, Texas.
Phone: (800) 933-9698 ~ (806) 647-4375 5:00 am - 10:00 pm CST
INTERNATIONAL DIALING INSTRUCTIONS
Independently owned in the Real Estate Business for over half a century,
specializing in farms and ranches, both Dry and Irrigated